8020365 PODCAST - Episode 71 "PERSONALITY LIVE WORKSHOP DETAILS"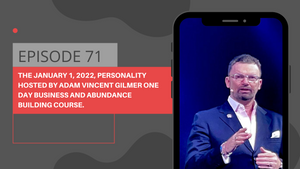 The January 1, 2022, personality hosted by Adam Vincent Gilmer one day business and abundance building course. Listen and register now.
Listen to the podcast on Apple iTunes or Spotify.
Video was recorded from a live webcast, please excuse the low video quality.
Leave a comment
Comments will be approved before showing up.